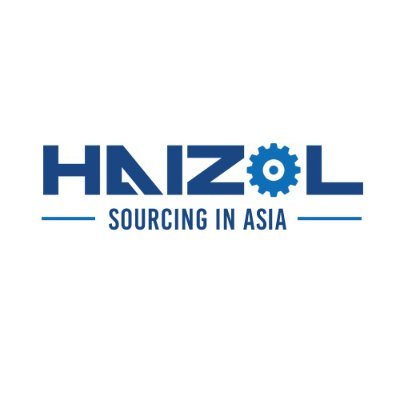 LONDON, 23-Oct-2021 — /EPR INDUSTRIAL NEWS/ — Haizol, one of China's largest manufacturers of custom parts, expands its offering to meet increasing customer demand. Now, the manufacturing giant offers services spanning from OEM manufacturing, to component assembly, and product development and manufacturing.
A true one-stop parts procurement and key component assembly platform, Haizol offer their customers a 20% increase in engineering productivity, 30% average cost savings, and 50% faster lead times.
OEM manufacturing requests come from countries worldwide, with their capacity to cater to anything from prototype to full scale production being a key driver. Haizol's expertise in machining, injection molding, sheet metal manufacturing, customer service, and supply chain enable them to achieve customized goals in strict time frames. Offering over 100 metal and plastic options, and more than 10 surface finishes, the rapid prototyping and on-time delivery mean it is a one-stop solution to supply chains.
As an extension on OEM manufacturing, Haizol have introduced manufacturability solutions for core components of products through high-end machining and precision mold forming. Within the sphere of modern manufacturing services, Haizol is well placed thanks to its strong digital platform and vast project experience. They invest in engineering research and development to ensure the top quality delivery of parts. Haizol's platform produces specialist equipment resources to improve manufacturing solutions for customers, whilst managing supply chains and production capacity.
Due to increasing demand, Haizol also now offers product development. For those with a product design, or wanting brand an existing product, Haizol offers manufacturing from drawings, and also reverse engineering, where they break an existing product down into components, and can manufacture it in this way.
Haizol simplifies the process of product customization procurement by providing customers with a huge supplier base and diverse production capacity features. Assess the world's top manufacturing companies through Haizol, and let them handle the communication and production, covering all issues from quality control to delivery and customs.
Haizol's manufacturing processes include Prototyping, Molding, Stamping, CNC Machining, Casting, Fabrication and more. Such comprehensive manufacturing capabilities allow Haizol to meet the needs of many industries across a wide range of product categories, including Automotive Parts & Equipment, Aerospace, Electrical Equipment, Electronics, Design & Engineering, Fabricated Metals, Medical Supply & Equipment, Machinery & Tools, Packaging, Toys, as well as general consumer goods.
Since its inception in 2015, HAIZOL Online has enthusiastically awarded multiple rounds of committed financial investment from the world's top establishment and financial institutes such as Haier, Woofoo Capital, Eastern Bell Capital, Stala Capital and Hongtai Capital Holdings. Their clients include MicroPort, Roche, Siemens, Haier, Zeiss, Whirlpool, Rocker, and Hybrid Racing.
For more information or to learn more, head over to their new website at www.haizolglobal.com.
SOURCE: EuropaWire