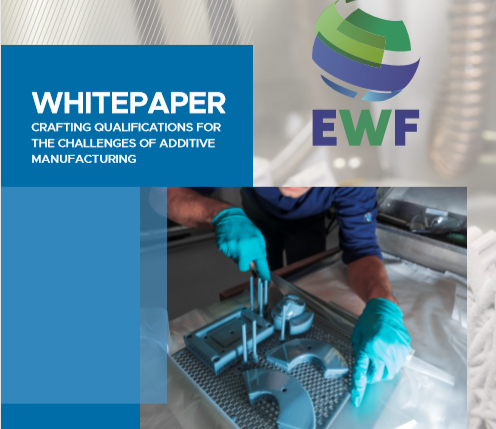 PORTO SALVO, Portugal, 28-Nov-2019 — /EPR INDUSTRIAL NEWS/ — Additive Manufacturing is entering fast into the mainstream since most industries, if not all, are bound to benefit from its nearly endless possibilities of customization and on-demand production. It is already redefining many industries, and it has the potential to disrupt traditional business models and value chains, providing companies willing to fully embrace this technology with a significant competitive advantage. One of the reasons that its growth has not been as fast as anticipated is the lack of qualified professionals capable of dealing and operating in Additive Manufacturing. Essentially, the shift in existing job definitions and the emergence of new skill sets require continuous up/reskilling to meet the needs of an economy that is increasingly blurring the lines between the physical and digital world. That is why EWF has, along with its network of partners, developed the first International Additive Manufacturing Qualification System to support the fast adoption of this new market.
This new qualification system relies on EWF's expertise in the development of advanced harmonized qualifications that are broadly used and recognized. These qualifications, as with all other developed by EWF, are a result of the cooperative work between the federation and experts representing both industry and education (e.g. training centres, universities, and research organisations), that agreed on the technical and pedagogical structure of the qualifications needed for current and future professionals in metal additive manufacturing. The collaboration with organizations supported by several European projects, ensures that a crucial fast track adoption of this first European/International Qualification System for Additive Manufacturing personnel is made possible.
EWF currently offers Qualifications in Metal AM, three at the Operator level and three at Engineering level. And they have been gathering momentum, with the International harmonised qualifications for professionals in additive manufacturing already recognized in 33 European countries. The first countries offering these qualifications are Italy, Germany, France, UK and Spain, and the first course for Laser Powder Bed Fusion (LPBF) operator started this year in Italy, with the first diplomas already awarded.
SOURCE: EuropaWire