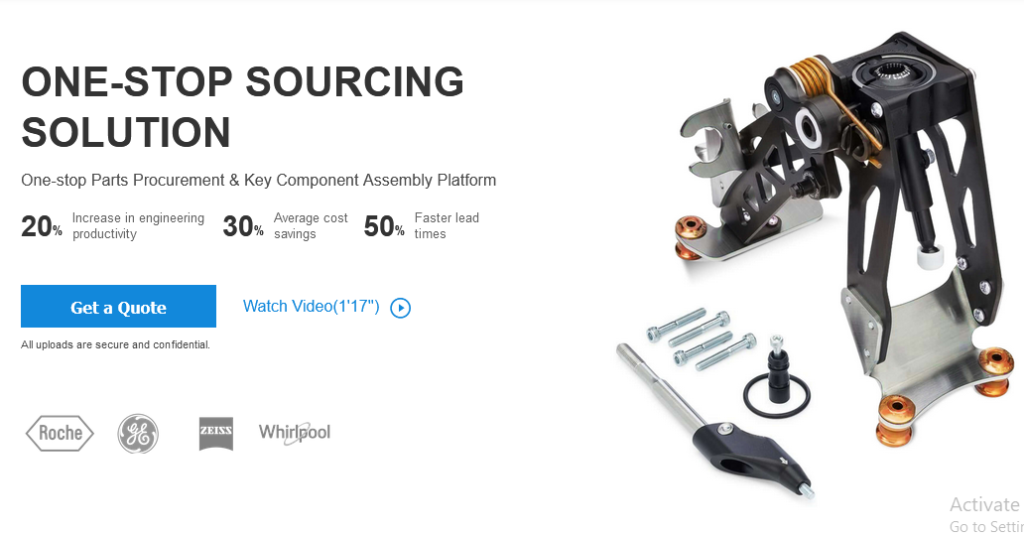 LONDON, 9-Jan-2022 — /EPR INDUSTRIAL NEWS/ — Headquartered in Shanghai, China, Haizol are growing from strength to strength in the manufacturing industry. From inception in 2015, they have opened offices throughout China year on year. Haizol now have a presence in 12 cities across China, making them the go to platform for connecting with manufacturers for custom OEM parts and products. Currently Haizol are in Shanghai, Shenzhen, Ningbo, Wuxi, Dongguan, Foshan, Huizhou, Suzhou, Changzhou, and Hangzhou. Last month they opened a new office in Suzhou, with an opening ceremony attended by government officials.
Haizol assists small and medium sized manufacturing enterprises in the procurement of resources, meeting output quotas, and manufacturing of traditional parts and components. Their one-stop sourcing solutions platform offers buyers a complete service from start to finish. From your requirements, they locate the best suppliers, then take care of the whole process from the initial order, to quality and inspection, and shipment.
Haizol's connections span throughout China, having partnered with the best factories that specialize in CNC Machining, Injection Molding, Casting, Stamping, Fabrication, and Mold Making. Haizol also manufacturing products, from a simple CAD design, they can produce the product from prototype to full scale production. Haizol are experts in reverse engineering, whereby products are broken down into the separate parts in order to re-build and re-brand them.
Haizol's instant quoting technology and extensive network of suppliers has revolutionized the custom manufacturing industry. Providing customers with quotes in under a minute, they get on demand access to high quality low cost manufacturing. For startups or large companies, 2D or 3D drawings can be securely uploaded to receive a dynamic quotation.
SOURCE: EuropaWire