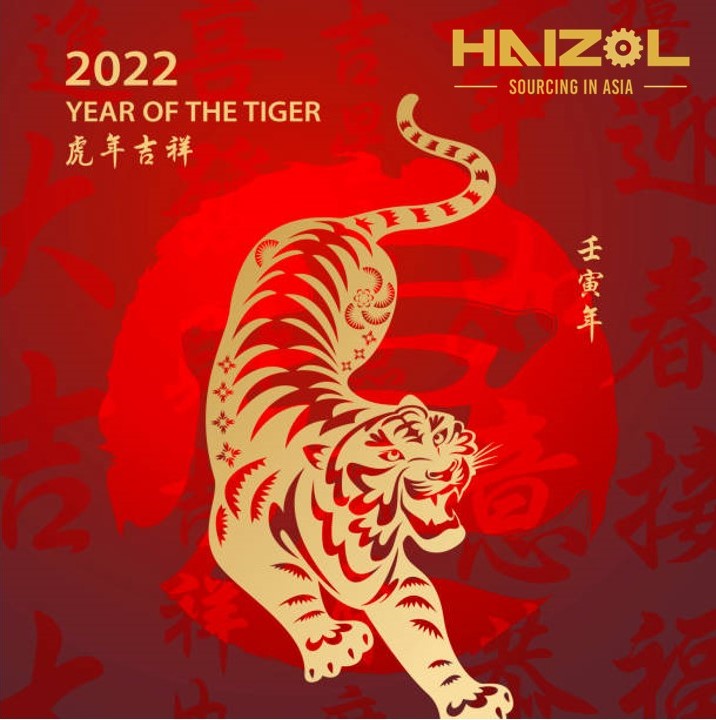 SHANGHAI, 2022-Feb-3 — /EPR INDUSTRIAL NEWS/ — OEM manufacturing platform Haizol are a Chinese sourcing platform and in-house manufacturer of metal and plastic custom parts and products. Based in Shanghai, they are currently celebrating the Chinese New Year, the year of the tiger.
Haizol's platform has over 600,000 manufacturing partners in China, providing on-demand manufacturing to more than 100 countries around the world. Haizol offer their customers direct access to the best specialized engineers and factories across China enabling small and medium sized enterprises to streamline and lower the cost of their supply chain by outsourcing their production efficiently and at high quality.
To celebrate the turn of a new year, Haizol are offering reduced prices on their on-demand manufacturing services, bringing increased savings to their customers. Whether it is a prototype, or full scale production, customers can receive low cost quotations with fast lead times. Covering both components and whole products, as well as reverse engineering, Haizol provide tailor made services
As of today, Haizol has achieved five rounds of financial and industrial investments, including Haier Financial Capital, Fortune Capital under Tsinghua Holdings, ZD Capital and Hong Tai Ji. From 2015 Haizol has grown into a leading domestic manufacturing supply chain and production services.
It is a great time to check out their capabilities and make savings on your manufacturing projects.